QUALITY POLICY AND THE MANAGEMENT COMMITEMENT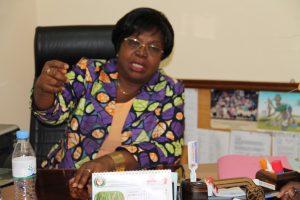 As a networked entity, our goal is to contribute to the emergence of a culture of exercise and respect of women's rights in West Africa through the implementation of programmes and projects.
In order to continuously improve our contribution, we opted to commit our West Africa Sub-Regional Office in the quality process according to the international standard ISO 9001: 2008.
Thus, our quality policy is to « maintain and further develop WiLDAF/FeDDAF – WASRO/BSRAO contribution to the respect and exercise of West African women's rights ».
Three pillars support the said policy, namely:
PILLAR 1: PROTECT AND PROMOTE WOME'S BASIC RIGHTS
PILLAR 2: REINNFORCE GOOD PRACTICES WITHIN MEMBER ORGANISATIONS
PILLAR 3: BUILD CAPACITIES OF THE CIVIL SOCIETY FOR WOMEN'S RIGHTS
Each of the three pillars enables us to establish and review our quality objectives.
This policy is communicated through posting within WiLDAF/FeDDAF – WASRO/BSRAO; it is reviewed in respect of its continuous appropriateness at each management review.
I undertake to mobilise adequate resources to meet the requirements of our stakeholders, the legal and regulatory requirements as well as the requirements of ISO 9001 and to continuously improve our quality management system.
Kafui ADJAMAGBO-JOHNSON
Sub-regional Co-ordinator